Photo Gallery!
All members are very welcome to send in their photos, whether they be funny or serious, sleeping or in action in everyday situations - or just depicting our lovely Italian Greyhounds looking beautiful in a good photo everyone would enjoy to see...
Please send photos to Dr Jill Mellis
who also makes the twice yearly Club News Bullitin and is always glad for your help with articles and photos.
The Club is dependent on your contributions for extra reader enjoyment! Show us your little darlings!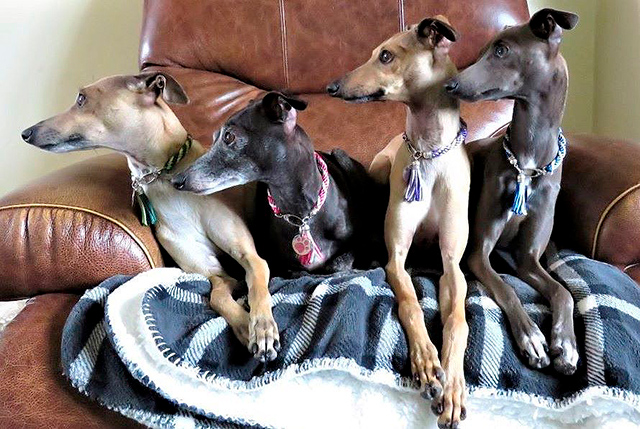 Above: "All eyes right!!!" with Cyan, Pink, Roux and Neon.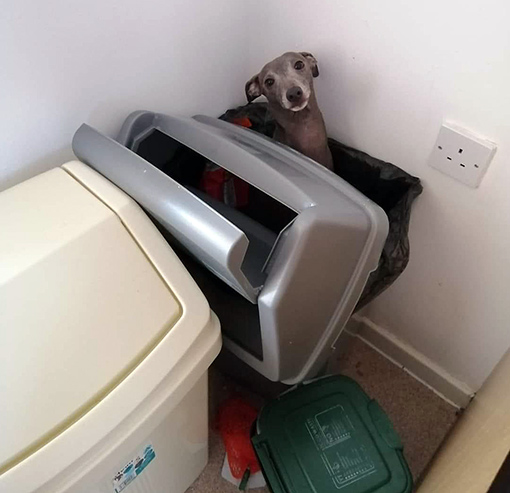 Above: Caught in the act! Naughty Flora who was scavenging in the bin!

A "Happy Easter to all our members" photo!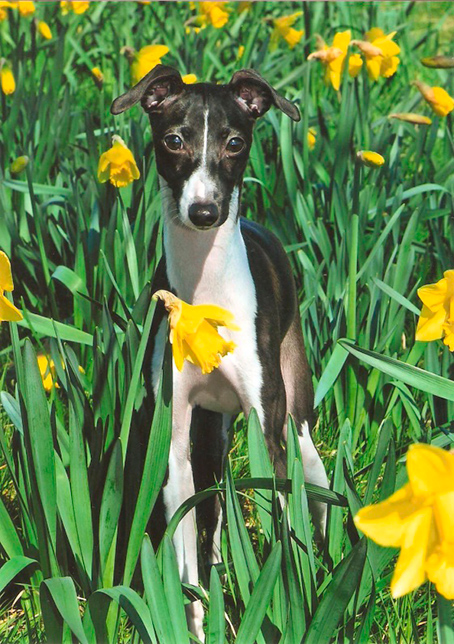 .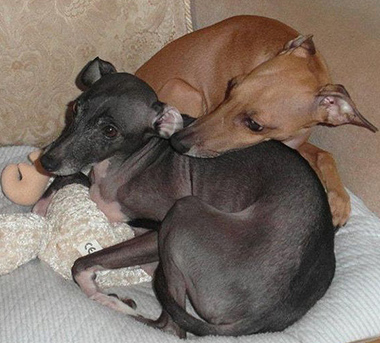 .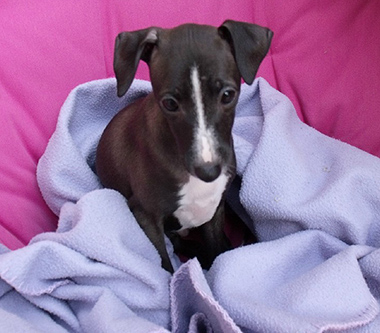 .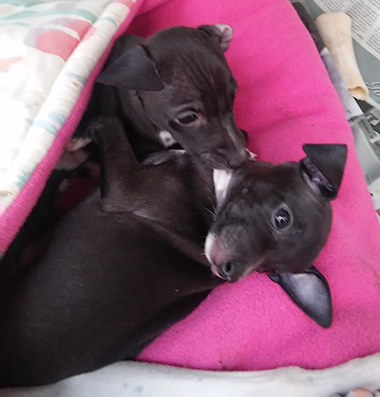 How one uses an iPad when one hand is trapped under an Italian Greyhound!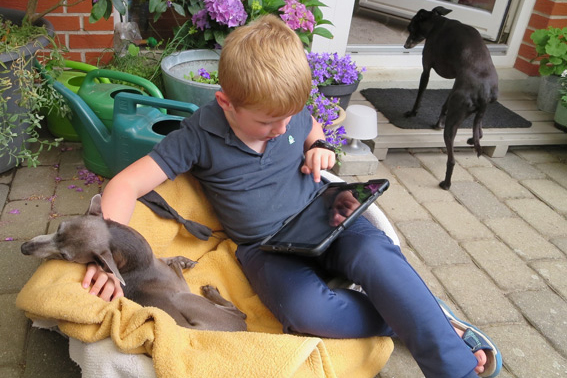 Note from the web designer: As is obvious, I needed many photos to use on this site. A few were sent to me, some are my own and many I have simply "stolen" from the Club Bulletins. If anyone has any objections to their photo being used, please contact Dr Jill Mellis, who makes the Bulletins, and let her know so it can be immediately removed and replaced with an alternative. Janet.